A system for detecting slope collapse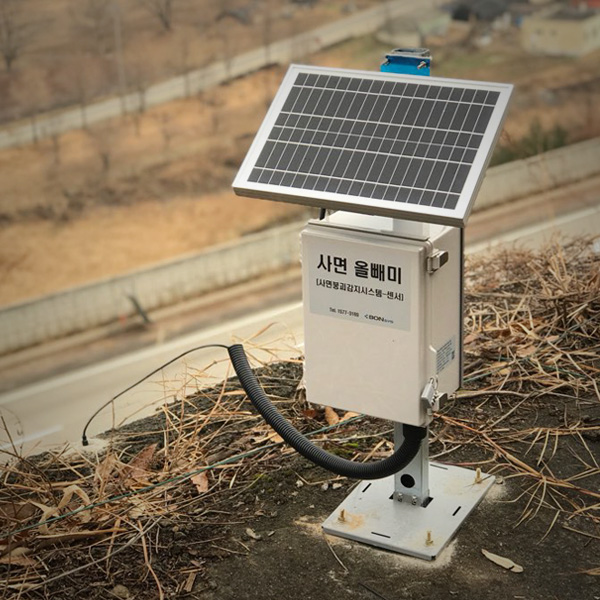 Disaster / Safety
A system for detecting slope collapse
SLOPE COLLAPSE DETECTION SYSTEM
KS Certification : R-RMM-bon-BON-100S
KS Certification : R-RMM-bon-BON-200G
It is a system for preventing disasters so that casualties can be avoided as much as possible through detecting risks of collapse that occur in places close to residential areas, such as cutting areas on roads and retaining walls and embankments in downtown residential districts, during the thawing season or the rainy season, in particular.

Main components include wireless sensors and nodes for measuring slopes, remote wireless gateways (RRG: Remote Radio Gateway: equipped with modems for controlling and communication), and solar batteries. This is a system for controlling and managing through server systems of related organizations.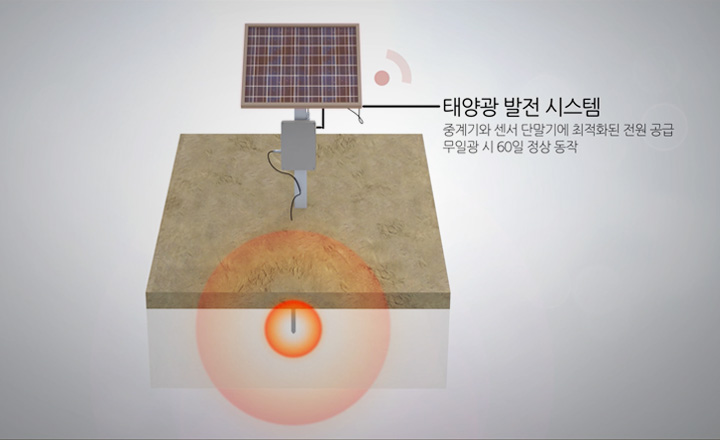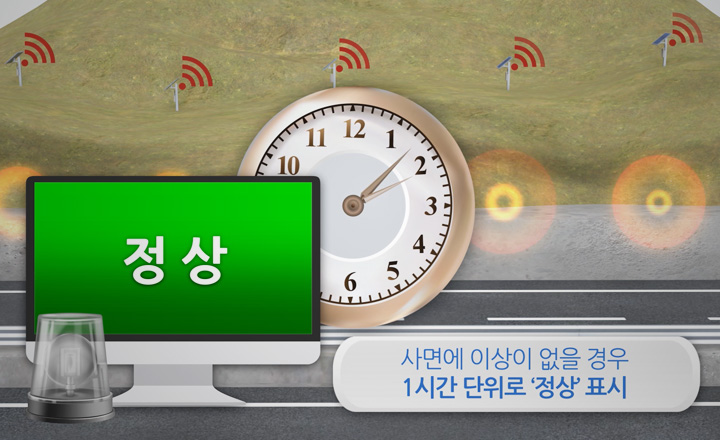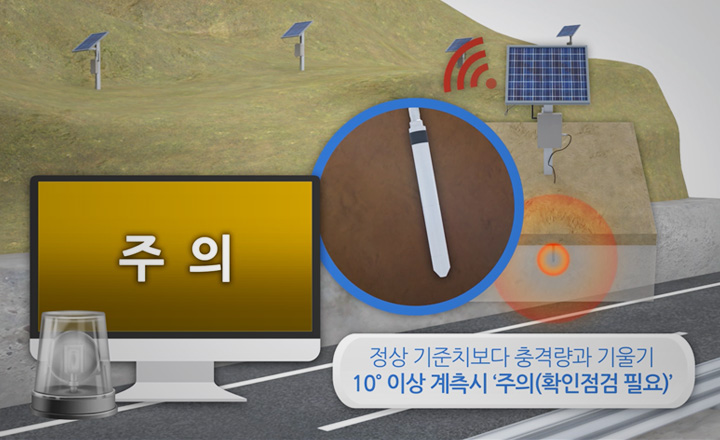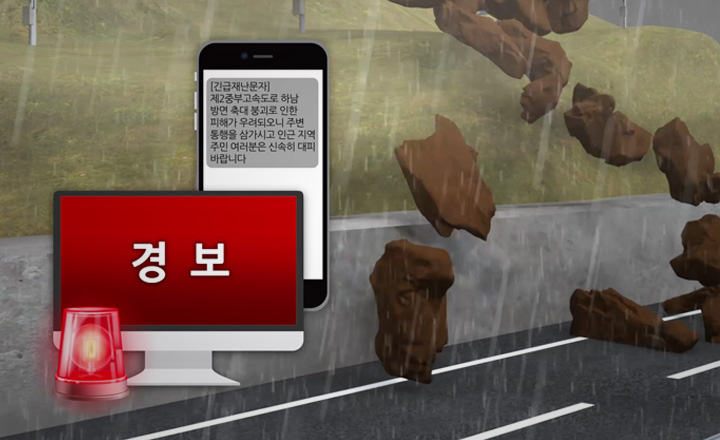 Technology Markets and Utilization
Ex post facto detection remote monitoring regarding slope measurement for Korea Expressway Corporation
Expand markets to safety management (including SOC facilities like dams, tunnels and bridges)
Register national comprehensive electronic procurement systems during early stages of commercialization for public clients, such as local governments
Secure a market share and establish reliability in the public sector
Generate domestic and overseas demand at various industrial exhibitions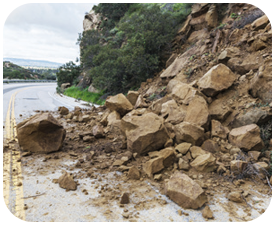 Steep slopes on the roadside
Dangerous bridge / Building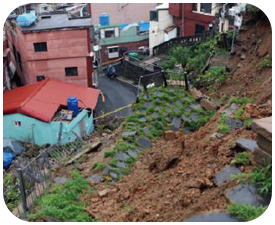 Downtown embankment / Slope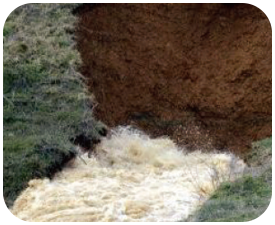 Reservoir embankment
Construct Slope Collapse Detection System Networks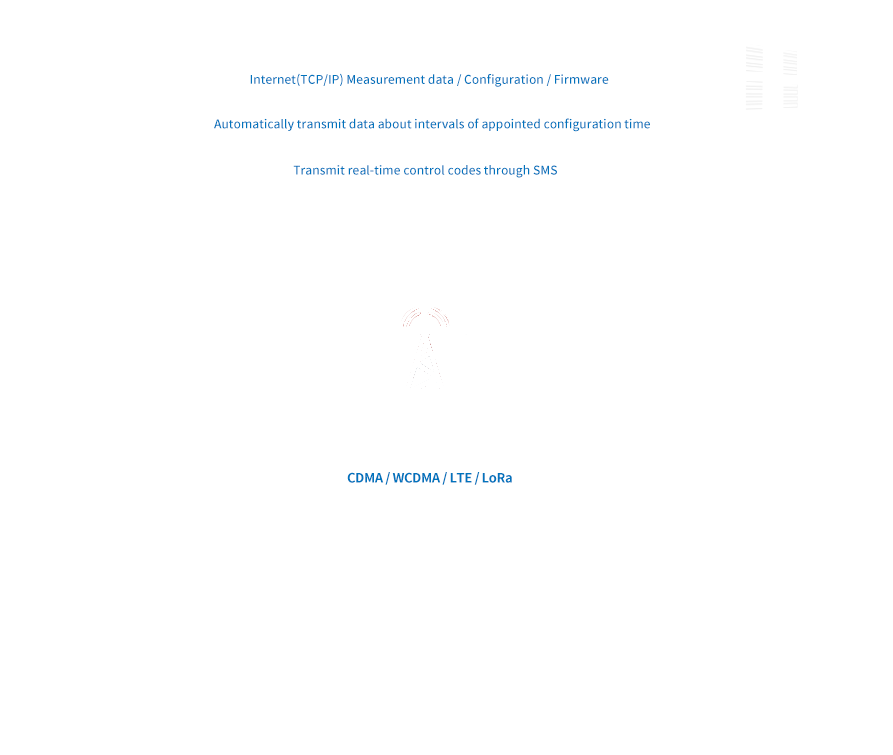 Sensor node/device and repeater LoRa communication (construct low power, long-distance mesh networks)
Remote wireless gateways (repeaters) do LTE communication through modems. / Sensors LoRa communication
Telecom companies analyze situations in real time with common-use service networks.
Hardware for systems aimed at detecting slope collapse
---
Photovoltaic power system
Power cannot always be sourced in most areas that are vulnerable to collapse.
Develop an optimized photovoltaic power system
Design an independent power generation system which can work normally for 60 days without sunlight
Remote wireless gateway
Transmit data collected at sensors to servers collectively
Transmit through upward CDMA, WCDMA, LTE and LoRa networks
Downward LoRa communication
Sensor
Equip standard LoRa chips
Transmit real time using measurement data repeaters / Upward LoRa communication
Longest distance from a gateway 1km
Measurement sensor node
Downsizing of measuring instruments (outside diameter 22mm)
X, Y, Z 3-axle sensor (inclination, acceleration, impulse, average movement value)
Waterproof certification applying IP68
Smart function (transmit data regularly and in case of abnormal situations)
Underground embedded Sensor