Ticket dispenser BON-2000T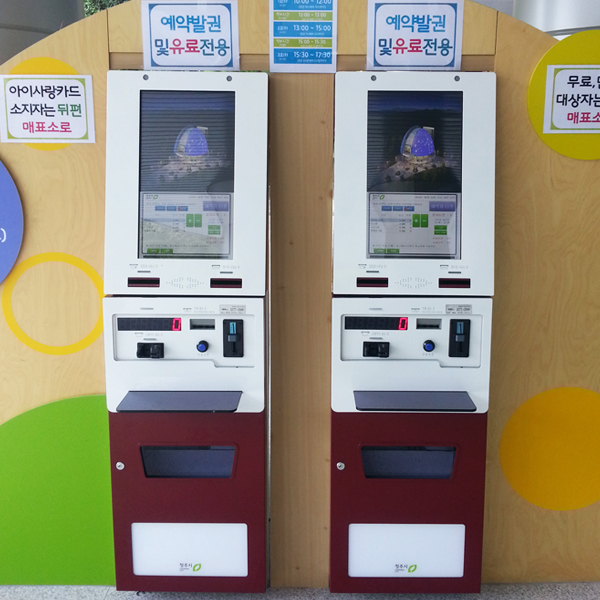 Kiosk Equipment
Ticket dispenser BON-2000T
Unmanned ticket issuing kiosks make ticket issuing on the spot possible. (credit cards, Samsung Pay, cash payment)
This system is operated by the best issuing control system proper for the ticket issuing system and it is designed to be conveniently maintained and repaired and controlled. These machines are more effective than other ticket dispensers in terms of maintenance and management of consumables and are structured to handle a large number of users.
Function of manned/unmanned integrated window ticket issuing and settlement
Function of Giro output for job approval
Function of daily, monthly and yearly issuing data
Function of cash/credit card fee totalization
Win7, Win10 usable
Information about Installation and Treatment
Use 220V, 60Hz daily-use power.
Be sure to contact the ground wire to a grounding electrode for which grounding work (three-kind) was done.
These machines shouldn't be disjointed or reconstructed. (ask to the call center about inside checking or adjustment)
When there is a thunderbolt due to thunder or lightning, it is safe to unplug the machines.
Be careful not to give them shocks or let water go inside because they are precise electronic devices. In addition, only paper exclusively for them should be used.
Internal parts should be handled safely.
Structure of Each Internal Position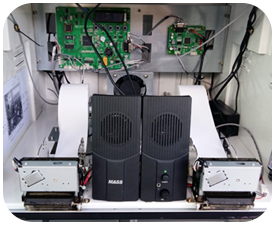 Integrated board, communication transformation board, monitor panel speaker, thermal printer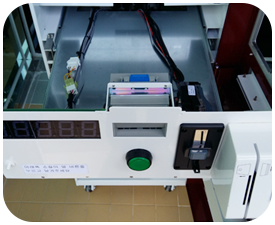 Present money indicator, paper money reader, coin selector, card reader, return button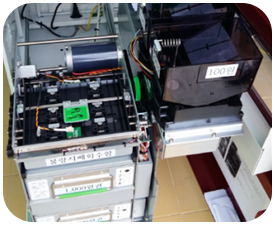 Coin board, hopper, paper money dispenser, SMPS